Experience brilliance with our ceramic screen protector for Galaxy Note 10. Get 98% clarity, edge-to-edge protection, and lightning-fast fingerprint unlock. Say goodbye to smudges and scratches today!
Unleash the Potential of Your Galaxy Note 10 / 10+ with Easy-to-Install Ceramic Screen Protector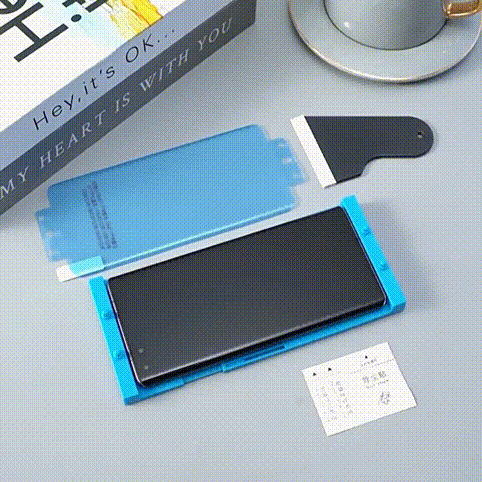 Crystal Clear Protection
Enhance your Galaxy Note 10's display with our high-quality ceramic screen protector. This state-of-the-art protective film provides crystal clear clarity, allowing you to fully appreciate the stunning visuals of your device. Say goodbye to annoying smudges and fingerprints, as our protector features advanced oil and fingerprint resistance technology. Enjoy the brilliance of your screen without constant wiping and cleaning.
Edge-to-Edge Security
Your Galaxy Note 10 deserves the best, and that's why our ceramic screen protector offers edge-to-edge protection. With its precision design, it covers the entire display, leaving no vulnerable spots. The AB full glue ensures that the protector stays firmly in place, preventing it from lifting or peeling at the corners. Feel confident knowing that your phone is shielded from scratches and impacts, significantly extending its lifespan.
Lightning-Fast, Secure Unlock
Unlock your Galaxy Note 10 with lightning speed and utmost security. Our ceramic screen protector supports rapid fingerprint recognition, ensuring that your device is easily accessible to you while keeping it safe from unauthorized access. Experience the convenience of quick and secure unlocking every time you pick up your phone, adding a touch of modern sophistication to your daily routine.